Searching for a quick, convenient, cost-effective way to lend a permanent professional look to almost anything that hangs on a wall? Promo Plaques are the answer. They use a recently perfected mounting/laminating technology that lasts longer and is more economical than anything previously available.
Promo Plaques are quickly becoming the preferred choice of businesses and organizations that need to display important information in many locations – anything from a mission statement to a warning sign that says, "Do not use elevator in case of fire."Promo plaques are perfect for applications that require 25 or more identical (or nearly identical) pieces. They provide more protection and permanence than traditional framing. They're more versatile and better looking than stamped-plastic plaques, and they can usually be produced in just a few days.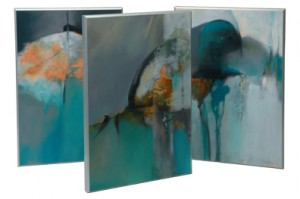 Promo Plaques are perfect for:
• Corporate, school, church and team awards
• Certificates of achievement or recognition
• Mission statements
• Volunteer, charitable and civic organizations
• Group photographs
• Maps
• Posters
• Art prints
• Office signage
• Company licenses or certifications
Protect and display important information attractively and cost effectively with promo plaques.
CLICK HERE FOR MORE INFORMATION ON LOCAL ARTIST JOAN FULLERTON
---
---